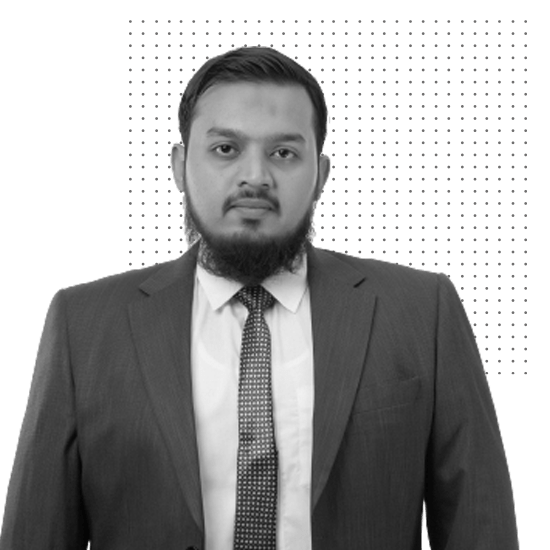 Syed Waqas Owais
Senior Actuarial Analyst
He started his professional career pursuing Actuarial profession. He has 3 years of diversified experience in End of Service Valuations (Gratuity, Leave Encashment and Pension Benefits). He is now part of our IFRS-17 Team and has been doing diversified work for different clients on the implementation of IFRS-17. He has worked for the Ministry of Human Resources for the Financial and Actuarial Impact for the change of grade structure and resultant pay scales.
Waqas has been working on MS Excel, Addactis and Qlik. He also has experience of working on our IFRS-17 tool (ACE-17). He helped in constructing the Pension Benefits Model and also updated the Gratuity Model.
Waqas holds a Bachelor's Degree in Computational Finance from NED University of Engineering and Technology. He has also cleared 5 exams of ICMA Pakistan and 1 exam (FM) from the Society of Actuaries.