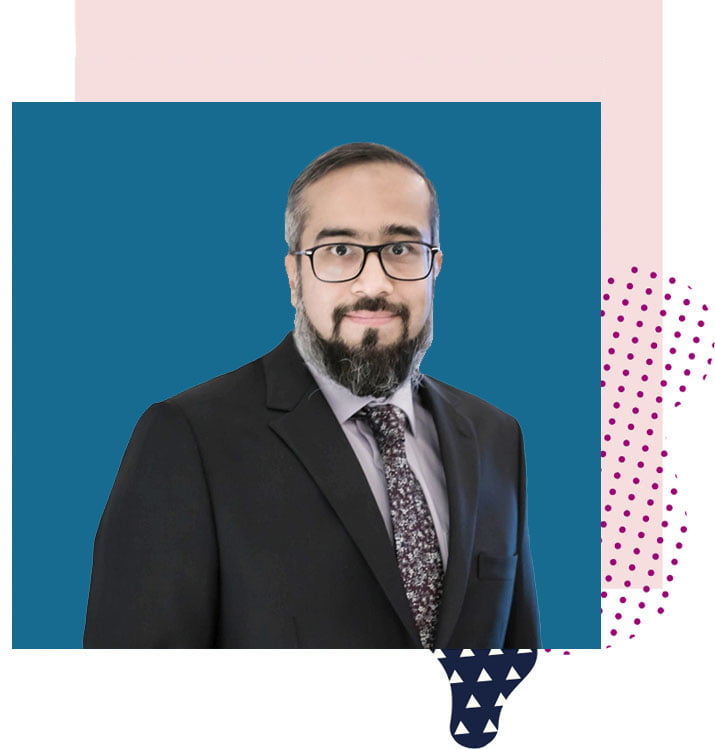 Hatim Maskawala
MANAGING DIRECTOR
FIA, FCCA, CERA Member of Pakistan Society of Actuaries
Hatim Maskawala has a rare combination of being a Fellow Actuary and Certified Accountant as well as an Enterprise Risk practitioner.
Hatim has more than 18 years of experience in health, general insurance, and life industries, where he has developed his core expertise in actuarial, underwriting, claims management, and risk management functions.
His experience from working with multinational & blue chip companies including ADNIC, Tokio Marine Middle East, Allianz EFU Health Insurance, and Ernst & Young Actuarial Services in Pakistan, where he was responsible to manage the Middle East and Asian insurance market, has helped him achieve excellence in multi-dimensions.
In 2018, Hatim was presented with the 'Rising Star – Individual' award at the MENAIR Insurance Awards 2018.